Give a gift to your nose this spring with the amazing scents of Ink Salvage House Candle Co. They've even bottled up the aroma of our little shop!
All prices in USD ($)

Due to an increase in the cost of flowers during high holiday times prices will change accordingly.
Mt. Lebanon Floral Scent (!!)

Spring 2021

Almond Biscotti

Spring 2021

House Blend 1965

Spring 2021

Wild Orchid & Seagrass

Spring 2021

Wild Rebel Rose

Spring 2021

Johnny Appleseed

Spring 2021

Bohemian

Spring 2021

Fig

Spring 2021

Forage

Spring 2021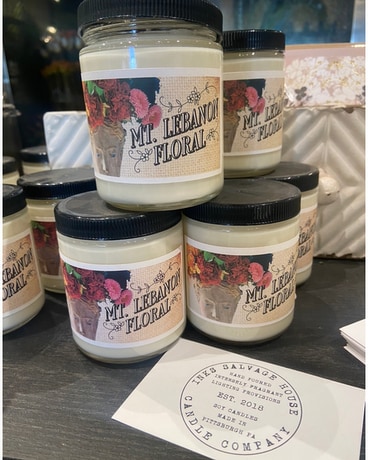 Mt. Lebanon Floral Scent (!!) - $25.00
House Blend 1965 - $25.00
Wild Orchid & Seagrass - $25.00
Johnny Appleseed - $25.00